Australia's Regional Open Data Census was launched as a beta web-site on International Open Data Day (21 Feb 2015). The census is a crowd-sourced measure of the openness of key data published by Australia's states and territories. Openness is based on the answers provided to nine questions. Anyone can submit an assessment and an editorial team reviews each submission.
The census is run annually and is designed to encourage friendly competition and inspire everyone to improve the way open government data is shared to help create value.
The census team is continuing to collaborate with the leaders of Australia's state and territory open data initiatives to add more datasets to be assessed by the census – Properties, Education and the Environment are hot contenders.
You're invited to add an assessment to the census to help paint a picture of how well open data is being published.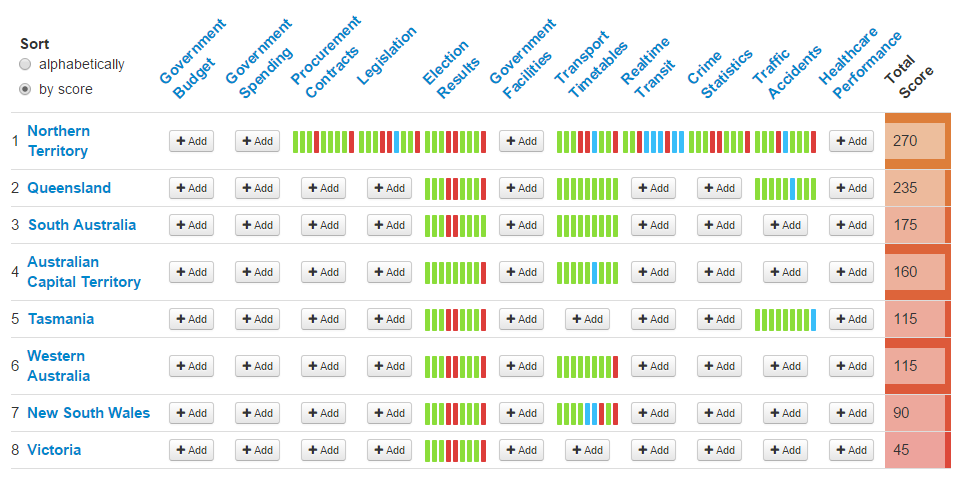 You can help by spreading the word or contributing to the census: